IB Security Assistant & MTS Previous Year Question Papers | IB Security Assistant Previous Year Question Paper PDF | IB Security Assistant/ Executive Previous Year Paper | IB MTS Previous Year Question Paper | 
IB Security Assistant & MTS Previous Year Question Papers | IB Security Assistant Tier 2 Previous Year Question Paper: Exams at Intelligence Bureau (IB) are difficult, and candidates need to be aware of this. There are several ways to practice topics, including taking quizzes, responding to question banks, finishing papers from earlier years, and taking mock exams. Practice sessions may be included in the study program. Solving the IB Model Question Paper PDF with a Solution is one of the best ways to gauge the format and level of difficulty of the exam. Candidates can start preparing by downloading and completing the practice tests before taking the actual topic. Candidates are prepared for the Security Assistant (Exe) & MTS (General) exam with the IB Security Assistant & MTS Question Papers Book and the Intelligence Bureau Previous Year Question Papers PDF. Interested candidates who are looking for Central Govt Jobs can make use of this IB Recruitment
IB Security Assistant Previous Year Question Paper PDF: Preparation Tips 
In order to pass the exam, candidates who have enrolled for it must follow the suggested study schedule, which is covered in the section below.
Read the Intelligence Bureau Exam Preparation Tips in order to pass the test.
Solving IB Previous Year Question Papers and getting adequate training will increase your speed and accuracy.
Exams taken by Government have typically been the top choice for job hopefuls because they offer stability and security.
Notification Details
Recruiter
Intelligence Bureau (IB)
Designation
Security Assistant (Exe) & MTS (General)
Vacancies/Post
Multiple
Official Website
http://www.mha.gov.in
Join our Telegram
IB Security Assistant Exam Pattern | IB MTS Exam Pattern 2023
Besides that, Exam Pattern for IB Security Assistant & MTS posts is also important to secure the highest marks. So, aspirants have to follow some prescribed study materials. For better clarity on the upcoming IB Security Assistant & MTS exams, applicants should refer to the Exam pattern & Syllabus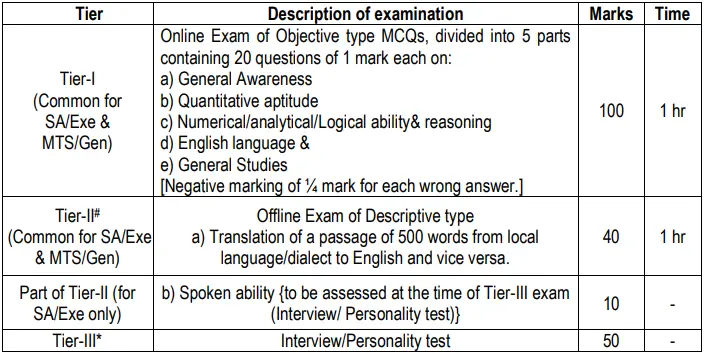 IB Security Assistant (Executive) Syllabus | IB MTS (General) Syllabus
It is important for all the candidates envisioning applying for the exam to get acknowledged with the Syllabus. The syllabus for any examination is a must, as it assists in gauging the importance of exact topics where candidates' skills are tested. Knowing the IB Security Assistant & MTS Syllabus also eases the preparation by defining the topics on which a candidate can be tested. 
IB Previous Year Question Papers With Answers PDF: Download Here
We hope that the below-mentioned information regarding the Intelligence Bureau Question Paper will be helpful to the candidates. Download the Intelligence Bureau Previous Year question papers now and get access to quality exam preparation materials!
***BEST OFF LUCK***
We hope our article is informative. To stay ahead of the ever-increasing competition, you are strongly encouraged to download the previous year's papers and start practicing. By solving these papers you will increase your speed and accuracy. For more information check Naukrimessenger.com website for exam patterns, syllabi, cut-off marks, answer keys, best books, and more to help you crack your exam preparation. You can also take advantage of amazing Job offers to improve your preparation volume by joining in Telegram Channel page!!!