Post Office Scheme to Double the Money | Post Office Scheme | Post Office Savings Scheme Interest Rate | Post Office interest rates Table | Post Office Fixed Deposit Double | New Interest Rates on Post Office Schemes | Post office Fixed Deposit Double in How Many Years
Post Office Scheme to Double the Money | Post Office interest rates table 2023 Calculator: The Indian Postal Department offers numerous investment opportunities to people who want to save their money or park it in a safe scheme. Today we are sharing with you one such investment scheme of the Post Office. It is the most profitable investment scheme of the post office. Post office schemes can be a great savings option for those who are risk-averse and are apprehensive about parking their money in the stock market. What makes schemes offered by India Post a lucrative option is that they are backed by the government, so their security is very high. Another added benefit is the tax exemption under Section 80C that investors can get for many schemes available under Postal Savings Schemes.
As a safe investment, Post Office Savings Schemes are very popular among the common man.
Recently, the government has further increased its interest rates.
The deposits in which interest rates have increased are fixed deposits of 2 and 3 years in post offices, Senior Citizen Savings Scheme (SCSS), Kisan Vikas Patra (KVP), Post Office Monthly Income Account, etc.
Post Office Saving Schemes 2023: Outline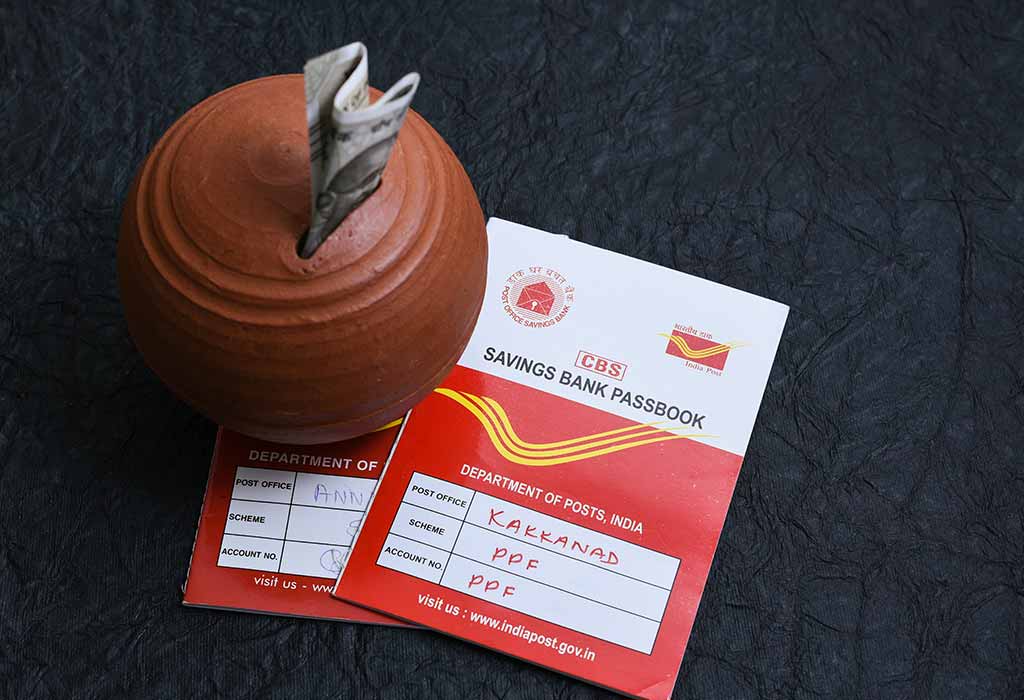 **Who is eligible?
According to the India Post website, eligible investors include:
(i) An adult
(ii) Joint account (up to 3 adults)
(iii) A guardian on behalf of a minor or an unsound mind
(iv) A minor in his own name for more than 10 years
**Maturity
The deposit will mature on the maturity period prescribed by the Ministry of Finance from time to time as applicable on the date of deposit. While the scheme matures in 124 months, the lock-in period is 30 months.
A KVP account can be prematurely closed at any time before maturity subject to the following conditions given below:
(i) On the death of a single account, or any or all the account holders in a joint account
(ii) On forfeiture by a pledgee being a Gazette officer
(iii) When ordered by the court
(iv) After 2 years and 6 months from the date of deposit.
Invest in small savings schemes?
Small Savings Schemes like Post Office's KVP offer guaranteed returns and peace of mind to investors who can't afford to lose their hard-earned money. Additionally, many post office schemes like PPF, SSY, and SCSS offer tax benefits and higher interest rates compared to term deposit interest rates offered by leading public and private sector banks. To get the Engineering Jobs, click here
Yet, investors with a good risk appetite can invest in market-oriented schemes like mutual funds and stocks, which can give better returns and double the money than post office schemes.

But before investing in mutual funds or stocks, you should do thorough research and take advice from a professional financial advisor.
KEY FEATURES:-
Minimum and Maximum Deposit:
You can spend at least Rs.1000 can be deposited thereafter in multiples of Rs.100 in KVP.
There is no maximum investment limit under the scheme. You can open as many KVP accounts as you want.
—>>> Also check out the Exam pattern Here
Maturity:
Deposits under KVP mature as per the period prescribed by the Ministry of Finance from time to time

Currently, if you deposit today, it will mature after 124 months. However, early withdrawal is permitted under certain circumstances.
Pledging:
As per the post office website, KVP can be pledged or exchanged by submitting the prescribed application form at the respective post office along with the letter of consent of the pledge taker.
—>>> Here Just go through the Previous Year's Question papers for all Exams
Transfer:
KVP account can be transferred from one person to another in case of the death of the account holder to nominee/legal heirs.

If the account holder dies to a joint holder; On the order of the court and on the affidavit of account to specified authority.
To get more details regarding Post office fixed deposit double in 5 years, Post Office fixed Deposit double in how many years in Hindi, Post Office Savings Scheme Tamil, Post office scheme for boy child, Post office scheme for Girl child, etc. are available on its website portal
Notification Details
Recruiter
Indian Post Office
Designation
Post Office Scheme to Double the Money
Join our Telegram
Post Office Saving Schemes 2023
If you want to sit at home and earn good profits by investing money once, you should invest in Post Office Savings Schemes. Get the upcoming & current Graduate Jobs here
Post office schemes offer excellent investment opportunities for people who do not want to take too much risk
 Schemes of the Indian Postal Department are supported by Govt.
They are very safe and besides, investment in them is tax deductible under Section 80C of Income Tax.
Now you get more interest than before.
Previous, interest rates for small savings schemes were revised in the first quarter of 2021-22.
At that time the government had reduced the interest in these schemes. But this time the interest rate has been increased. The new rates are effective from October 1.
>>>> To get more upcoming Diploma Jobs, click here
New Interest Rates on Post Office Schemes
The interest rate on Post Office 2-year FDs has been increased by 20 basis points and now the interest rate has risen to 5.7 percent. Earlier 5.5 percent interest was available. 30 basis points hike in post office 3-year fixed deposit. The interest for this has increased from 5.5 percent to 5.8 percent. Under the Senior Citizen Savings Scheme, you will now get 7.6 percent interest instead of 7.4 percent. The monthly Income Scheme (MIS) now fetches 6.7 percent interest, up from 6.6 percent earlier. It has been increased by 10 basis points. There has been no change in interest rates on Sukanya Samriddhi Yojana (SSY), Public Provident Fund (PPF), and National Savings Certificate (NSC).
What is the status of Kisan Vikas Patra (KVP)?
The government has changed both the maturity and interest rates of the Kisan Vikas Patra (KVB) scheme by making major changes. The maturity period of the scheme has been reduced to 123 months from the earlier 124 months. The interest rate has also been changed and has been increased from 6.9 percent earlier to 7 percent.
Post Office Fixed Deposit Double | Post Office double money scheme 2022
In this plan, you can spend Rs. 170 only to invest and you can get funds of Rs.19 lakhs at maturity. If you haven't done this policy, you can still do it. Let us know about this project.
The benefit of money back is available in the policy
This post office scheme is for people living in rural areas.

Its name is 'Gram Sumangal Rural Postal Life Insurance Scheme

In this plan, you can save Rs.170 per day and get up to Rs.19 lakh.
In this scheme, on the survival of the policyholder (Post Office Life Insurance Scheme), the benefit of money back is also available, which means that your invested amount will be fully refunded.
Age limit for Taking Policy
In Gram Sumangal Yojana, the policyholder also gets a bonus on maturity.

This scheme can be taken up to 15 years or 20 years.

The age limit for taking the Gram Sumangal Yojana policy is 19 years to 45 years.
It is special that any Indian citizen can avail of it.
The Benefit of Money Back After 20 Years
20-year policyholders will get a refund at 20-20% based on 8 years, 12 years, and 16 years. The remaining 40 percent of the money will be paid on maturity along with a bonus. On the death of the policyholder, the nominee will be paid the sum assured along with the bonus amount.
Talking About the Bonus Benefit
The bonus amount for the premium term of 15 years will be Rs 15X4500X10 = 6.75 lakhs. If the premium term is 20 years, then the bonus amount will be 20X4500X10 = Rs.9 lakh. Since the sum assured is Rs 10 lakh, the total benefit after 15 years will be Rs 16.75 lakh. After 20 years, the total maturity amount will be Rs 19 lakh.
***THE END***
We hope you find this post useful and informative about the upcoming Examination System, Previous Year Question Papers, etc. Naukrimessenger.com is the best website for those who want to participate in government, banking, court, and other exams. Naukrimeesenger.com makes it easy for interested people to read by providing study materials. This is a great way to keep up-to-date with the latest info about government and other Exams. To avail of exclusive job offers, join our Telegram Channel page now!