SBI Circle Based Officer Interview Questions & Answers | SBI CBO Interview Preparation PDF | SBI CBO Interview questions and answers PDF | How to Crack SBI CBO Interview 2022
SBI Circle Based Officer Interview Questions & Answers | SBI CBO Interview questions: Dear Competitors!!! Do you need these frequently asked interview questions with answers from the State Bank of India (SBI)? We think these SBI CBO interview preparation tips, which we have updated on this webpage, will help you prepare for your interview to get the best results. As the competition is very high, only a solid preparation strategy can improve candidates' chances of getting selected. So, we will discuss some interview preparation tips to make your preparation easier. Participators looking for central government jobs can avail themselves of this opportunity
CONTENT SYNOPSIS
Introduction
SBI CBO Interview Preparation
SBI CBO Interview Tips
How to Crack SBI CBO Interview 2022
What Type of Questions Will Be Asked in SBI CBO Interview?
Most Asked SBI CBO Interview Questions
Different Types of Questions Asked During SBI CBO Interview
Questions to Ask in the SBI CBO Interview 

SBI CBO Interview Capsule
SBI CBO Interview Material
Conclusion
INTRODUCTION:
State Bank of India is known as SBI. In the upcoming dates, the SBI Bank has scheduled interviews for those who pass the examination. The interview is an integral part of SBI recruitment. The interview helps to explain the real qualifications and qualities of the candidate in front of the interview team. An interview round is the last hurdle to your dream job, so read this full article on SBI Interview Questions to get an idea of ​​the types of questions to be asked in the interview. This is not a one-day or monthly study that will give you success. Keep reading for the goal you set & evaluate your performance and if stand up. Participators looking for Bank Career Jobs can avail themselves of this opportunity
Are you starting to panic about the upcoming SBI interview? Every candidate is afraid to face this final stage of the recruitment process which will test his knowledge and skills.
If you are prepared in advance for the questions for the interview, you can get full marks in the interview round.
In this article, we will discuss the many possible questions asked in the interview round.
The interview was average and the questions were related to the educational background of the applicants and the projects taken during their college.
SBI CBO Interview Preparation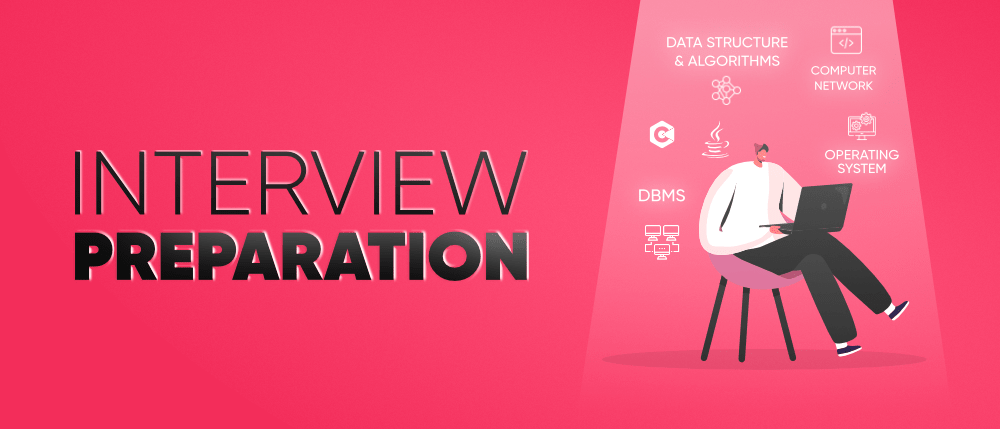 Read the exam pattern and syllabus thoroughly before starting the preparation. Grab all important books and study material early so that there is no interruption in between. To avail of exclusive job offers, join our Telegram Channel page now
Prepare short and concise notes while preparing to avoid spending too much time on revision.

Read the syllabus and start solving model papers and mock tests

For the English language part, develop a habit of reading every day and work on your vocabulary by brushing up on your grammar.

For the general awareness section, read magazines, newspapers, articles, and blogs related to current affairs (national and international), general knowledge, banking, finance, etc. '
Find out your weak areas and work on them so that you don't panic in the exam.
How to Crack SBI CBO Interview 2022
Dress to impress

Offer A Firm Handshake

Be In control of That Slouching Back and Fidgety Hands

Eye Contact!

Believe in Yourself

Do your research on the bank

Be polite to the interviewer

Thank the interviewer
SBI CBO Interview Tips
Know the Bank Better
Before appearing for an interview, you should have good knowledge about the bank, its work culture, and the latest news (if any) related to that bank.
Know Yourself Better
We say you need to know what your strengths and weaknesses are. You can come up with real-life stories that illustrate that strength.

You need to know why you made certain career decisions. Therefore, introspection is essential!
We hope our article is informative. To stay ahead of the ever-increasing competition, you are strongly encouraged to download the previous year's papers and start practicing. By solving these papers you will increase your speed and accuracy. For more information check Naukrimessenger.com website for exam patterns, syllabi, Results, cut-off marks, answer keys, best books, and more to help you crack your exam preparation. You can also take advantage of amazing Job offers to improve your preparation volume by joining in Telegram Channel page!!!
Notification Details
Recruiter
State Bank of India
Designation
Circle Based Officer
Job Location
Across India
Vacancies/Post
Multiple
Official Website
http://sbi.co.in
Join our Telegram
SBI Mock Test 2022
General Awareness, Current Affairs Exam 

The ones who successfully clear the Written examination stage are directed to sit for the Interview. To succeed in the upcoming SBI exam, you have to do a mock test on its officials free of cost. This will help you to get higher marks in the exam and select for the interview process. Get the Graduate Jobs here
SBI Current Affairs Related Topics
Look at the daily newspaper and get a clear idea of ​​current events. Be clear about problems or developments, especially in the banking sector. Make sure your answer is correct in current affairs. Do not respond on a guess because it will not make a good impression on the group. Like this more Engineering Jobs, kindly use this link to view it
What Type of Questions Will Be Asked in SBI CBO Interview?
Questions: What According to you, is the role and responsibility of an SBI CBO Officer?
Answer: Duties and Responsibilities of SBI CBO Officers will be the same as SBI PO who have successfully completed two years probationary period. They will assume multiple job responsibilities based on their previous experience. Operations, marketing, recovery, etc. can be multitasking and their services are utilized in rural centers as well as urban centers.
Questions: How your Graduation subject helped you in executing your duties as an officer in your bank?
Answer:  This answer will vary depending on the individual's qualifications. Candidates are advised to learn the basic application of degree courses in banking to give better answers.
Questions:  What departments you have worked in your bank as an Officer?
Answer: The applicant should mention the name of the department, where he/she is currently working and some other details, the job description of the department, and so on.
Questions: Why do you want to leave your current job as you are already an officer there?
Answer: State Bank of India is one of the most preferred banks in India and is known to provide maximum benefits to its employees in terms of salary or perks. It is a brand and every bank employee dreams of being associated with it. It is one of the most prestigious companies and it is the dream of many to work in it.
Questions:  Have In-depth Knowledge of Your Department?
Answer: The first thing you should keep in mind before going for an interview is a deep understanding of your field. As per eligibility, only candidates with 2 years of experience will be selected. In order to make a lasting impression on the interview panel, it is advisable to be familiar with the examination department and its work.
Questions:  Work on Communication Skills 
Answer: Good communication skills can make a lasting impression on the panel. Choose good words to express your thoughts and impress the panel. Sometimes you may want to say a positive thing, but the chosen words can be wrong and leave a negative impression. So be very careful while speaking and be soft as an official.
Questions: Research About the SBI
Answer: As you are planning to join the State Bank of India, you must know all the facts and information about the bank's foundation, its vision, recent merger, economics, and financial activities. This will help answer all the questions. Bank related.
Questions: Stay Updated With Latest Current Affairs
Answer:  The interview is intended to check your presence of mind and awareness of national and international affairs. Make sure you read all the current issues and gain knowledge about banking and finance as such questions are asked in the interview.
Questions:  Banking Awareness
Answer:  Candidates should have an in-depth understanding of banking and accounting principles and legal studies. Questions may relate to practical and theoretical aspects of banking.
Questions: Convey Your Vision
Answer: Be enthusiastic when answering questions and convey your vision, career goals, and what input you will bring to the table. Make sure you are clear and honest when expressing your thoughts
Most Asked SBI CBO Interview Questions
Why do you want to join SBI and quit your current job?
In which department have you worked as an officer in your bank?
How did your graduation help in your banking career?
Different Types of Questions Asked During SBI CBO Interview
Tell me something about yourself.
Why do you want to Join the Banking sector?
How is your degree relevant to the banking Industry?
How is banking better than your present job (for working professionals)?
Tell us about your strengths and weaknesses.
Can you handle work pressure?
Questions to Ask in the SBI CBO Interview 
Tell us some current events at the international level.
Can you name ASEAN countries?
What is the difference between REPO and reverse REPO?
What do you mean by CTS?
What is known as MICR?
What do you mean by KYC and what are the documents considered for the purpose of
address proof and identity proof as per KYC?
What are the eligibility conditions for a minor opening a bank account?
What are the reasons for rising inflation in India?
What do you know about the Share market?
What is fintech?
What is e-commerce?
Is bank mergers a good option?
What do you understand about NPA?
How does a bank generate revenue?
What is the difference between CRR and SLR?
What is NABARD?
What are scheduled banks?
What is the difference between Inflation and Deflation?
What do you mean by FDI?
SBI CBO Interview Capsule
View Interview capsules provided here exclusively for upcoming competitive exams.

Here is the complete set you need to practice for Bank Interviews.

For upcoming SBI CBO, interview preparation tips read the instructions and preparation material given here
Here we provide Interview Do's and Don'ts, Dressing Sense, Bank Related Briefing, Documents to Carry, and other things you need to know for an Interview
State Bank of India Interview Preparation Tips
Before each Government Bank Interview & Exams, the candidates should know the examination & interview system, which will give them an idea of and nature of the interview during preparation.
Gain adequate knowledge of the trends of financial markets
Getting banking terms and their meaning requires knowledge of merging and acquiring assets.
Knowledge of Core Banking and Digital Banking is essential
Accurate knowledge of the bank's current policies for business operations
Familiarity with the various references to aggressive marketing and sales is another criterion.
Understanding banks' daily banking and cross-selling in a competitive environment is required
How do assess market needs and customer needs?
What are the RBI guidelines for transparent banking?
 What is the role of KYC and AML and the Bank in helping to combat any type of fraud?
SBI CBO Interview Material
Conclusion
You should be prepared to face questions like the SBI interview questions mentioned above. You may encounter questions that are not the same as these sample questions, but they reflect the topics or terms mentioned therein. . For that reason, you need to review the banking and economic awareness topics and update SBI Bank interest rates, and types of bank accounts, new policies, etc. If you are unaware or unsure of some of the facts or figures mentioned in the question asked by the interviewer, do not forget that you do not know about them and ask politely about them. This will show that you are honest and interested in learning about your work.
***BEST OFF LUCK***